At the start of 2019, the Tether treasury began to disburse funds, with tranches of coins that end up on Kraken.
Most recently, another 7.3 million coins left the treasury and ended up on Kraken through an intermediary address.
For days, the Tether treasury has kept making small-scale transactions, which go directly to exchanges.
Crypto exchange Bitfinex is now offering a USDT/USD trading pair for margin trading.
Bitfinex Crypto Exchange Launches Margin Trading for Stablecoin Tether Hong Kong-based cryptocurrency exchange Bitfinex has introduced margin trading for stablecoin Tether (USDT), according to a blog post published Dec. 21….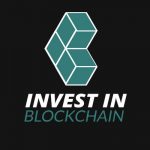 Tether, the multi-billion dollar stablecoin is and has been under scrutiny regarding whether each Tether (USDT) has $1.00 USD… The post Bank Statements Suggest Tether…
A new report presents evidence of Tether's legitimacy, suggesting the stablecoins issued match the company's fiat holdings.
Tether Ltd. may have the cash reserves to back up its 1.8 billion dollar-pegged tokens, says Bloomberg.
Currently, the exchange supports only WAVES and LINK trading in Bitcoin (BTC) and Ethereum (ETH).
For a short time yesterday, the Tether stablecoin (USDT) hit 4th place by market capitalization in the cryptocurrency charts. Today Bitcoin (BTC) and other…